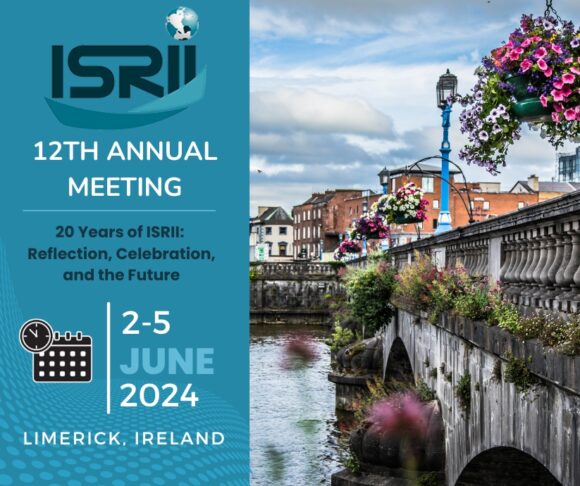 Limerick Organizing Committee

Limerick Committee Chair
Pepijn Van de Ven, PhD
Associate Professor
University of Limerick, Limerick Ireland

Zahraa Abdulhussein
PhD Student
University of Limerick, Limerick, Ireland

Niharika Bhardwaj
PhD Student
University of Limerick, Limerick, Ireland

Darragh Glavin
PhD Student
University of Limerick, Limerick, Ireland

Daniel Duffy, PhD
Senior Manager
Amwell Science, Ireland

Eoin M. Grua, PhD
Postdoc
University of Limerick, Limerick, Ireland

Eduardo Maekawa
PhD Student
University of Limerick, Limerick, Ireland

Serena Thalma Nabasirye
MSc Student
University of Limerick, Limerick, Ireland

Helen O'Shea, PhD
Lecturer
University of Limerick, Limerick, Ireland
International Program Co-chairs

Nick Titov, PhD
Professor, School of Psychological Sciences
Macquarie University, Sydney, Australia

Lee M. Ritterband, PhD
Director, Center for Behavioral Health & Technology
University of Virginia School of Medicine, Charlottesville, Virginia, USA
International Organizing Committee

Page Anderson, PhD, ABPP
Associate Professor of Psychology & Neuroscience
Georgia State University, Atlanta, United States


Dr. Camilla Babbage
Research Fellow
MindTech, University of Nottingham, England, United Kingdom

Sherif Badawy, MD, MS, MBA
Associate Professor
Pediatric Hematology and Oncology, Northwestern University, Lurie Children's Hospital, Chicago, IL, USA

Prof. Amit Baumel
Associate Professor
University of Haifa, Haifa, Israel

Eduardo L. Bunge. PhD
Professor
Palo Alto University. USA

Dr. Emma Devine
Research Fellow
Matilda Centre for Research in Mental Health and Substance Use, University of Sydney, Sydney, Australia

Jonas Eimontas, PhD
Associate Professor
Vilnius University, Vilnius, Lithuania

César Escobar-Viera, MD, PhD
Assistant Professor of Psychiatry and Behavioral and Community Health Science
University of Pittsburgh, Pittsburgh, USA

Dr. Narges Esfandiari
PhD Graduate
Shahid Beheshti University, Tehran, Iran

Javier Fernandez-Alvarez, PhD
Postdoc
Aiglé Foundation, Buenos Aires, Argentina & Universitat Jaume I, Spain

Eoin M. Grua, PhD
Postdoc
University of Limerick, Limerick, Ireland

Prof. Dr. Mark Hoogendoorn
Full Professor
Vrije Universiteit Amsterdam, Amsterdam, The Netherlands


Fanny Kählke, M. Sc., M. Ed.
Professorship of Psychology and Digital Mental Health Care
Technical University Munich, Munich, Germany

Prof. Frances Kay-lambkin
Director & CEO
Hunter Medical Research Institute, New Lambton Heights, Australia

Dr. Steph Kershaw
Research Fellow
Matilda Centre for Research in Mental Health and Substance Use, University of Sydney, Sydney, Australia

Robin Kok, PhD
Research and Development Consultant
HumanTotalCare B.V., Utrecht, The Netherlands

Prof. Sonja March
Director, Centre for Health Research
University of Southern Queensland, Australia

Carina Akemi Nakamura, PhD
University of Sao Paulo, Brazil


Dr. Yael Perry
Co-Head, Youth Mental Health & Senior Research Fellow
Telethon Kids Institute, Perth, Australia

Christine Rini, PhD
Professor of Medical Social Sciences
Northwestern University Feinberg School of Medicine, Chicago, Illinois, USA

Bruce Rollman, MD, MPH
Professor of Medicine
University of Pittsburgh
Pittsburgh, PA USA


Stephen Schueller
Associate Professor
University of California – Irvine, Irvine, USA

Dr. Petra Staiger
Associate Professor
School of Psychology, Deakin University, Australia

Caitlin A. Stamatis, PhD
Director of Medical & Scientific Affairs
Akili Interactive Labs, Boston, USA

A/Prof Lexine Stapinski
Associate Professor
The University of Sydney, Sydney, Australia

Ariel Soares Teles, PhD
Associate Professor
Federal Institute of Maranhão, Brazil

Janika Thielecke, M.Sc.
Science Innovator
TNO, Department Work Health Technology
Leiden, The Netherlands

John Torous, MD
Assistant Professor
Harvard Medical School, Boston, Massachusetts, USA

Pepijn Van de Ven, PhD
Associate Professor
University of Limerick, Limerick, Ireland

Gloria Hoi Yan Wong, PhD
Associate Professor
The University of Hong Kong, Hong Kong, SAR