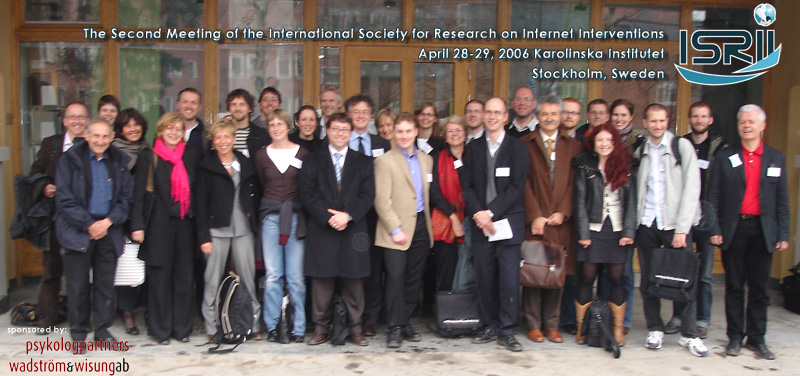 The 2nd ISRII Scientific Meeting was a huge success. It was held in Stockholm, Sweden on the 28-29th April 2006 at Karolinska Institutet,
Department of Clinical Neuroscience,
Psykiatri Karolinska. This was an invite-only meeting.
This second ISRII meeting improved on the first with improved presentations with greater depth, more robust science, and an expanded international presence. There was almost a 40% increase in the number of presentations, with 19 paper presentations, 2 "state of the art" lectures, and 4 "interactive session" presentations (intervention demonstrations). Incredibly, almost all of the data presented was as-yet unpublished, making it extremely stimulating. Participants came from Sweden, the Netherlands, UK, Spain, US, and Australia. A final agenda can be access by clicking 'Program & Abstracts' from the right. A brief synopsis of the meeting with a summary of the "major issues" discussion which occurred at the end of the meeting is also available. The presentations from the meeting are available to members of ISRII in the secured section of this site.
Organizing committee
Gerhard Andersson, Ph.D, Professor, Head of organizing committee
Jan Bergström, M.Sc., Clinical Psychologist
Lee Ritterband, Ph.D, Associate Professor
Nils Lindefors, M.D., Ph.D., Associate Professor
Per Carlbring, Ph.D., Clinical Psychologist
Full and Student Members can view/download presentations from the 2006 meeting here.